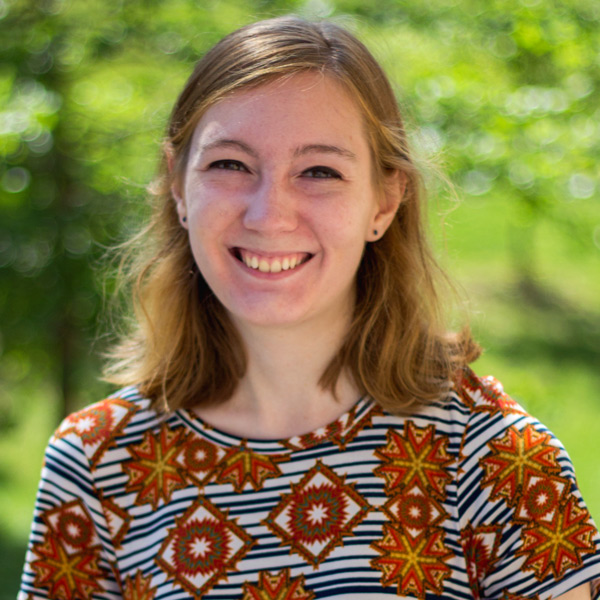 I am a visual designer who specializes in digital interaction and animation. My work typically features bright colors and bold illustrations to bring a sense of lightheartedness and humor to everyday design.
Currently I am a junior at Kent State University in Ohio, where I am pursuing a Bachelor of Fine Arts degree in Visual Communication Design and minors in Digital Media Production and User Experience Design. In addition to taking classes, I work as a UI designer for Kent State's web services and serve as art director for an on-campus magazine.
When I'm not designing, my interests include sewing, jogging, and indie video games (my current go-to is Slime Rancher).