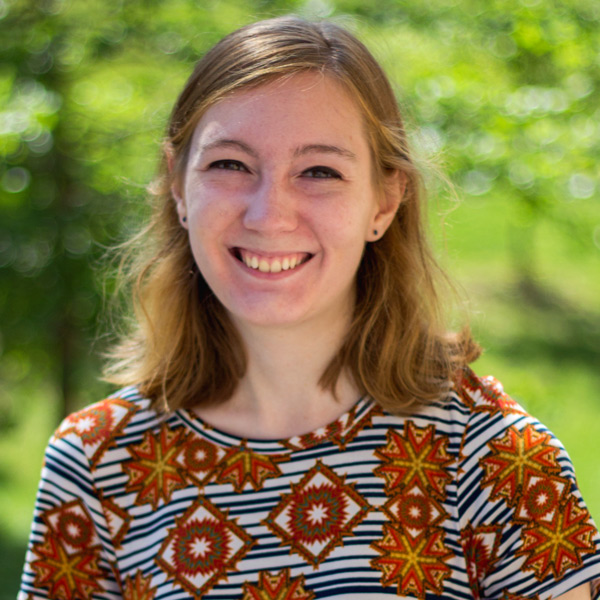 Bio
I am a multimedia designer who enjoys working in web, print, and animation. My work typically features bright colors and bold shapes to bring a sense of lightheartedness and humor to everyday design.
In high school, I spent most of my free time playing around with digital images, before bouncing to website coding with HTML and CSS. I was introduced to the term "multimedia design" and learned how to combine traditional imagery in modern mediums such as websites and motion videos.
Currently I am a student at Kent State University in Kent, Ohio, where I am pursuing a Bachelor of Fine Arts degree in Visual Communication Design. I am also working towards minors in Digital Media Production and User Experience Design. I continue to enjoy learning new forms of multimedia design, particularly in Virtual Reality and 3D animation.